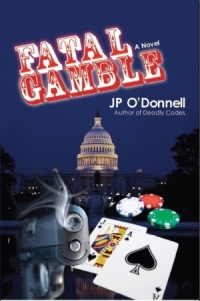 "Fatal Gamble is a tangled, skillful thriller that keeps you glued to your seat until the final page ... a great read!"
-Norm Goldman (bookpleasures.com)

"Gallagher is a memorable creation"
(bookpleasures.com)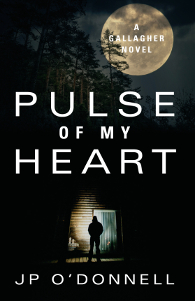 October, 2018: Pulse of My Heart: A Gallagher Novel has been released and is now available through the following online sites: Amazon, Barnes and Noble and Outskirts Press. Please check out the books page for liner notes!
"Perfectly crafted with an ending that will have readers watching the internet in order to find out when the next Gallagher novel will be released!"
-Amy Lignor (Feathered Quill)

"...what stands out is O'Donnell's perfect sense of timing as he delivers all the cliffhangers and hairpin turns that you would come to expect from a well-constructed thriller.

O'Donnell pulls out all the stops, repeatedly blindsiding his readers with shifts and turns.

If you need to escape from your everyday drudgery, this may be the novel that so effectively hits the spot and where you can easily spend an afternoon flaked out on the couch with this fast read.

O'Donnell combines a titillating organized thriller plot with a fearless, hard-boiled, tough character whose middle name is danger."
-Book Pleasures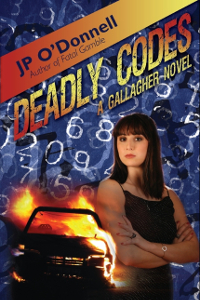 "Deadly Codes is a great detective story"
-Will Gabbett (Feathered Quill)

"Don't miss Deadly Codes - it's a great detective story that will have you looking for more Gallagher exploits."
(Feathered Quill)

"This is a book that draws you into the story from page one."
-Simon Barrett (Blogger News Network)