Welcome to the site of author JP O'Donnell
About the Author
JP O'Donnell is the author of
Run for My Life
,
Living On The Fringe Of The Mob
,
Fatal Gamble
and its sequels,
Deadly Codes: A Gallagher Novel
and
Pulse of My Heart: A Gallagher Novel
. He also released his first children's book,
The Tall Tree
, in 2019.
The feature length motion picture,
Bent (2018)
, is based on characters created by JP O'Donnell in the Gallagher novels.
Bent
stars Karl Urban as Gallagher, with Sofia Vergara as Rebecca, and Andy Garcia and Grace Byers in supporting roles. Bobby Moresco, Academy Award for
Crash
, is the screenwriter and director of
Bent
.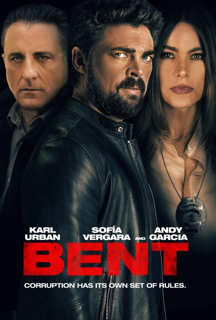 JP and his wife, Ronney, reside in West Palm Beach, Florida. They have two grown children, Jonathan and Randi, and three grandchildren, Alessandra, Shira and Hasana.
Thank you for taking the time to browse around my site. I hope it will provide some information about me and my books. In December of 2008 I ventured into the genre of mystery fiction for the first time when Fatal Gamble was published. The response has been very gratifying. I am always glad to receive feedback from my readers. Please feel free to contact me by posting comments here on my web site or by email. I hope you all enjoy the ride with Gallagher!
JP